Home > Free Games >

Trove
Trove
Massively Positive

37

Member Ratings
407

Members have this game in their library!
What do you think about Trove?
---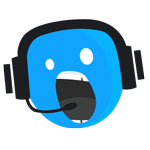 About Trove
---
If you're thirsting for danger and lusting for loot, then I have just the game for you! Grab your friends, hone your blades and set off for adventure in the free to play Sandbox MMORPG Trove. Developed and published by Trion Worlds, Trove is the story of The Sun Goddess, who has shattered the world into infinite realms. You're job is to explore build and protect those realms, all in the name of fun!

In Trove, you will play as a Knight, Gunslinger, Ice Sage, Dracolyte, Pirate with a Parrot, or any (or all) of the other Classes available to you, while mastering your abilities: from deadly ninja technologies, to deliciously deadly ice cream crushes. You will be able to upgrade your gear to tackle epic challenges and strut your stuff with killer looks, as well! In Trove, you will experience an infinite about of fully destructible realms, on the backs of fire breathing dragons and purrrrrrfectly whiskered Meownts! You'll jump into action tailored to any skill level as you conquer untamed wilds from the Treasure Isles to Candoria ­ home of the sweet toothed Candy Barbarians.

Trove allows you to assemble groups of hardy cube kind and crawl your way through huge dungeons that are unique to each of the realms. You'll brave deadly minions, bosses and traps in an attempt to liberate powerful armor and weapons, or dip into smaller lairs for single servings of danger which are perfect for solo fun! You'll also rake in the loot with shimmering hoards of treasure and collectible items, from the deepest and darkest places in Trove. You'll load up on special gear, costumes, decorations, recipes, crafting ingredients, flying carpets, sea­faring ships, dragons of mighty renown, and more!

Build yourself a home, or an entire world ­ cornerstones are personal homes that you are able to build block by block, but they're also mobile bases. You are able to drop your Cornerstones at specially­ marked plots in any world you're visiting and viola! Your hand­crafted home ­away­ from­ home will appear, and give you a place to kick back and relax (and craft to your heart's content). When you build a world, you build an entire new Club World with friends. If you feel like making enormous geodesic domes in the desert, go for it! Magnificent castles in the sky? You can do that as well! The sky's the limit in the world of Trove! How will you play? Get started for free, today
---
Disclosure: FreeToGame works closely with publishers and developers to offer a free and rewarding experience. In order to keep everything free to use we may sometimes earn a small commission from some partners. Find more info in our FAQ page.
Additional Information
Please note this free-to-play game may or may not offer optional in-game purchases.
---
Developer
Trion Worlds
Publisher
Trion Worlds
Release Date
July 09, 2015
Genre
MMORPG
Platform
Windows (Client)
Trove Screenshots
---
Minimum System Requirements
(Windows)
---
OS

Vista 32-bit Service Pack 2
Memory

1 GB RAM
Storage

1 GB available space
Processor

Intel Core i5-2XXX @ 2.0GHz / AMD Phenom II X4 @ 2.6GHz
Graphics

Intel HD Graphics 3000 or better
Additional Notes

Specifications may change during development
---
All material on this page is copyrighted by ©Trion Worlds and their respective licensors. All other trademarks are the property of their respective owners.
User Reviews
---
Play this game and post your review!
See All
Games like Trove
---