Home > Free Games >

Goodgame Empire
Goodgame Empire
19

Members have this game in their library!
What do you think about Goodgame Empire?
---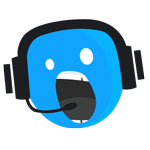 About Goodgame Empire
---
Raise your kingdom from nothing in Goodgame Empire, a free-to-play browser based strategy MMO from Goodgame! In Goodgame Empire, you will gather resources and build your thriving kingdom into a major power on the in-game world map.

With over 60 buildings to choose from within the game, Goodgame Empire allows you to make a kingdom based on your personal preferences. Even your mighty castle can be personalized to reflect your tastes and desires. And with weekly updates bringing brand new content, there's no shortage of new styles to try.

But kingdom is complete without an army? In Goodgame Empire, players will have access to over 50 unique military units that they can recruit and customize to take part in battles across four kingdoms in a unique and engaging battle system.

But you are not the only king in Goodgame Empire. There are over 70 million players worldwide and it is up to you to decide whether to forge alliances with them or wage war upon to them. There is much to do in order to ensure your kingdom thrives in Goodgame Empire, but it all starts with you and where you build your kingdom.
---
Disclosure: FreeToGame works closely with publishers and developers to offer a free and rewarding experience. In order to keep everything free to use we may sometimes earn a small commission from some partners. Find more info in our FAQ page.
Additional Information
Please note this free-to-play game may or may not offer optional in-game purchases.
---
Developer
Goodgame Studios
Publisher
Goodgame Studios
Release Date
August 14, 2011
Genre
Strategy
Platform
Web Browser
Goodgame Empire Screenshots
---
Minimum System Requirements
(Browser)
---
Goodgame Empire is a browser based game and should run smoothly on practically any PC with a updated web-browser.
If you have old hardware or software, you may still be able to play Goodgame Empire, but your game experience may suffer. For the best gameplay experience, we recommend the latest versions of Firefox, Chrome, or Internet Explorer.
---
All material on this page is copyrighted by ©Goodgame Studios and their respective licensors. All other trademarks are the property of their respective owners.
User Reviews
---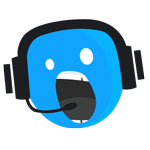 tawney
---
Do not bother to play, the game is dying. No longer belonging to GGE it has been purchased by Stillfront studio. This has led to the game being in the process of being asset stripped. I would no longer call this game a F2P as the company has escalated the purchases to silly levels in order to make money. ITs now so far from its origins, in its early days, it hardly playable now as a F2P.
The game is full of shell and multiplayer accounts, that destroy normal accounts and totally disrupt normal gaming, support ignore the problems as the accounts bring in extra revenue. The offical forum is run by Moderators, and CM's that seem to be employee's of the company, and any dissent, or jumped on and players permanently banned. There is no freedom of speech, and mods remove many unfavourable posts, with removal of that players complete history of posts to stop them being read. Support say they don't run the forum and its to do with the mods, yet officially GGE say that support are resposible.
The game maps on servers are now emptying as players leave, with the latest ad surge by the company on the screen, only being removed if you buy in-game, its no better than ransomware. All events are old, and repeated every 3-4 days, with F2P players having little to no chance of getting anywhere near prizes once at level 70. The game is now almost being run like 2 games, and I would say that F2P can only expect to play any sort of game up to level 70. There are now 2 sets of buildings, troops, equipment, which make it a waste of time. The low end are up to level 70, thereafter it changes to a new relic system where evrything changes, and all F2P players have little chance of progressing without paying, and playing specialist events in order to get supplies in order to progress.
This game should no longer be classed as a F2P game, and should be looked into by some gaming system, compalints have gone into the company about so many parts of this game and they are simply ignored. The algorithms in the game naughty in any gambling game the commision woud have banned them. They charge more for the more extra chances you take, you are charged in game tokens that some players cannot obtain, you have the fraud from the illegal accounts, where many are sold openly online against GGE's T&C, evrything is ignored by the company. This review is just the tip of the iceburg, and I would advise players to leave it well alone.
Play this game and post your review!
See All
Games like Goodgame Empire
---