Home > Free Games >

Heroes of the Storm
Heroes of the Storm
Massively Positive

3

Member Ratings
59

Members have this game in their library!
What do you think about Heroes of the Storm?
---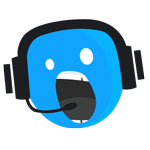 About Heroes of the Storm
---
Heroes of the Storm is a free to play Multiplayer Online Battle Arena (MOBA) developed by Blizzard Entertainment. Heroes of the Storm is an extremely well-polished MOBA that utilizes many assets from past Blizzard games.

Choose from many different Heroes that are present throughout the Blizzard universes. Heroes from StarCraft like Artanis and Tychus, Heroes from Warcraft such as Lunara and Cho'Gall, Heroes from Diablo like Kharazim or The Butcher, and you can even choose from retro Heroes from past Blizzard games like the Lost Vikings.

Battle on five versus five battlegrounds each with different objectives, but the ultimate objective always being destroying your enemies core. Everyone chooses different Heroes that they will level up together as the game progresses choosing new talents at levels 1, 4, 7, 10, 13, 16, and 20. The great thing about being able to choose different talents at so many levels and competing in 5 v 5 situations is that virtually no game will ever turn out the same.

Get randomly placed in one of 10 different battlegrounds with objectives that vary from delivering coins to a pirate to blast your opponent's core to battling angels and demons that will push down lanes and destroy your opponent's structures.

Heroes of the storm is a MOBA that is extremely well-polished and competes very well against all others MOBAs on the market. Choose from a great selection of Heroes from a fantastic set of universes and battle on many iconic battlegrounds.
---
Disclosure: FreeToGame works closely with publishers and developers to offer a free and rewarding experience. In order to keep everything free to use we may sometimes earn a small commission from some partners. Find more info in our FAQ page.
Additional Information
Please note this free-to-play game may or may not offer optional in-game purchases.
---
Title

Heroes of the Storm
Developer
Blizzard Entertainment
Publisher
Blizzard Entertainment
Release Date
June 02, 2015
Genre
MOBA
Platform
Windows (Client)
Heroes of the Storm Screenshots
---
Minimum System Requirements
(Windows)
---
OS

Windows XP / Vista / 7 / 8
Memory

2 GB
Storage

10 GB
Processor

Intel Dual Core / AMD X2 5600+
Graphics

Nvidia GeForce 7600 GT / ATI Radeon 2600 XT
Additional Notes

Specifications may change during development
---
All material on this page is copyrighted by © Blizzard Entertainment and their respective licensors. All other trademarks are the property of their respective owners.
User Reviews
---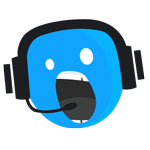 Metalharpey
---
Your favorite blizzard characters in 1 game :D

I personally really really like this game. I've played pretty much every mainstream MOBA there is. I have tested this in beta, and even then I already really liked it. The graphics are nice, you don't need a beast pc to run this.
The heroes are very detailed, with even a small background story and some even have their own mounts. This game doesn't have a p2w system, but you can buy skins or mounts if you like. This doesn't really add anything to the game, aside from showing that you can afford it :P
The gold gain is slow, but the diversity of maps and daily quests often make you forget that. I love the fact that they also do events, like new years or christmas.

The ranked system is interesting, but also challenging. Somehow your skill level doesn't always match up to your teammates, or enemies. You can be good, but lose alot because you get crappy teammates. This game requires teamwork, which is both good and bad. I'm happy the community isn't as toxic (yet).
It can be challenging to find chat channels, but if you /join general -something something- you can select your choice from the list, from what language you speak. From there you get different people who discuss things and you can join in or even join their channel. Its all very neat to keep track who is in which channel and if you don't feel like playing alone, there's always someone who will add you for friend bonus :)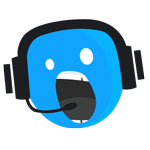 zsharpes
---
Heroes of the Storm shares some similarities you'd expect from other MOBA titles, but brings through a stronger team dynamic due to its shared experience system. Featuring a lot of heroes from Blizzard lore, you'll have plenty of Heroes to choose from; each of which having the standard tank, support, and damage roles.

HOTS is different in regards to map rotation though. Each map provides different challenges in terms of mechanics for teams to figure out. Game type variation makes Heroes of the Storm a strong competitor in the MOBA space in regards to gameplay.

However, monetization is a different story. Since this is a Blizzard title you will see a steeper progression curve, and higher prices across the board. For new heroes, this could mean the difference of $2.50 when compared to League of Legends for example.

Overall, Heroes of the Storm is a fantastic multiplayer online battle arena that features a more casual, but varied gameplay style fit for those who appreciate the genre, but might need to see more than three lanes every once in a while.
Play this game and post your review!
See All
Games like Heroes of the Storm
---