Home > Free Games >

League of Angels 2
League of Angels 2
76

Members have this game in their library!
What do you think about League of Angels 2?
---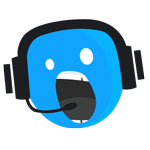 About League of Angels 2
---
League of Angels 2 (LoA2) is a browser-based, free-to-play MMORPG that captures all the beauty and elegance of its predecessor with updated graphics and gameplay. Immerse yourself in LOA2's rich story and lush graphics and fight against the forces of evil with scantily clad beautiful women by your side!

Several races exist on the blue planet Sapphire, but through their many wars and conflicts, different factions have emerged and different leaders have striven to seize power for themselves. In the present, the Tempest Kingdom, the Celestial Kingdom, and the Midas Kingdom are the three dominant powers, each run by a powerful angel who has her own idea of how they should interact with the other races, especially the humans.

As you recruit heroes to your squad, you'll find not only that they all have unique abilities but that they work well together, offering affinity bonuses with the right combinations. Early battles are fairly simple and essentially play themselves, but later battles require greater management of your squad and good timing to maximize your damage potential.

When you win battles, you'll receive various rewards that you can use to make your squad even better in battle, as well as fashion items and mounts that change your characters' appearance or let them move around faster, while also providing a stat boost. You can recycle gear and even heroes you don't want, so nothing is wasted.

League of Angels II offers many different ways to play, such as story dungeons, where you fight a series of related battles; arena PvP battles; hero trials, for ranking up your heroes rapidly; cross-server PvP wars; and elite dungeons, where the toughest enemies lie in wait. Strapped for time? There's even an AFK Palace Dungeon where you can set up your team and let them fight of their own accord.
---
Disclosure: FreeToGame works closely with publishers and developers to offer a free and rewarding experience. In order to keep everything free to use we may sometimes earn a small commission from some partners. Find more info in our FAQ page.
Additional Information
Please note this free-to-play game may or may not offer optional in-game purchases.
---
Developer
GTArcade
Publisher
GTArcade
Release Date
April 06, 2016
Genre
MMORPG
Platform
Web Browser
League of Angels 2 Screenshots
---
Minimum System Requirements
(Browser)
---
League of Angels 2 is a browser based game and should run smoothly on practically any PC with a updated web-browser.
If you have old hardware or software, you may still be able to play League of Angels 2, but your game experience may suffer. For the best gameplay experience, we recommend the latest versions of Firefox, Chrome, or Internet Explorer.
---
All material on this page is copyrighted by ©GTArcade and their respective licensors. All other trademarks are the property of their respective owners.
User Reviews
---
Play this game and post your review!
See All
Games like League of Angels 2
---