Home > Free Games >

RIFT
RIFT
Very Positive

12

Member Ratings
371

Members have this game in their library!
What do you think about RIFT?
---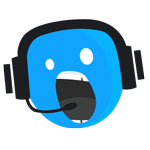 About RIFT
---
Rift is a solid 3D fantasy free-to-play massively multiplayer online role-playing game. Trion Worlds' flagship MMORPG, Rift, started as a subscription based MMORPG and later made a free-to-play conversion in June of 2013. MMORPG players probably remember Rift's aggressive advertising campaign leading up to its 2011 release. This campaign specifically touted Telara, the game's world, as the new place for players to be and poked fun at chief rival World of Warcraft with slogans like "You're not in Azeroth anymore" in most print and media advertisements.

Character creation in Rift allows players to choose their race (limited by faction) and a starting archetype (calling) for your playstyle. The five callings currently available are Primalist, Warrior, Mage, Cleric, and Rogue. Players have ample room for customizations inside these callings though as each calling has a multitude of "souls" (what would be more traditionally referred to as "classes") that allow players to mix and match abilities within each calling to customize their character's abilities. This mixing and matching of multiple souls allows hundreds of playstyle combinations, some more viable than others. Some souls are only available through purchases of cash shop packages.

Rift features two faction gameplay between The Defiant and The Guardians, although updates since launch have blurred the lines between factions by allowing factions to group together, chat, and even guild together. Factions still play a role in Rift's PvP Warfronts. This PvP content features multiple maps and gameplay types that focus on point accumulation or point capturing. Open world PvP is also supported provided you are playing on a PvP server.

Players looking for PvE content will find that Rift offers a vast world to explore, dungeons (solo, duo and party varieties), raids, in world events such as the "Rifts" for which the game is named, and an extensive storyline detailing the elemental planes and how they interconnect and impact the world of Telara. "Instant Adventures" allow players to group quickly, and level rather quickly, through quick bursts of open world content. Traditional questing is also a leveling option.

Numerous subsystems provide Rift players with ample activities in which to partake. Player housing is accomplished through a "Dimensions" system that allows players to unlock multiple area types and decorate them as they see fit. This system has been expanded to also allow players to create their own PvP Dimensions and bring their own PvP maps to life. The Minion mini-game, crafting, collectibles, and achievement hunting are big parts of the Rift community and numerous sites cater to each of these items alone.

While equipment is available in Rift's cash shop, this equipment is "one off or worse" than the current best equipment available in the game. To achieve the best gear, players will have to play the game and cannot buy their way to max power. Most of this gear is also available through in game currency gathering as well. The cash shop is designed in a "time versus money" approach with players being able to spend either the in game time or the cash to advance quickly, but either method ends with players having to play to achieve the best in slot items. Patron (subscription) status is available for those that want to earn Loyalty points (a cash shop "rewards" program) and receive monthly perks allowing for more rapid character advancement. Players wishing to buy cash shop items without spending real world money have the option of purchasing "REX" in game from other players. REX can be used to obtain credits that can be spent in the cash shop.

Rift is available directly from the Trion Worlds site or through Steam.
---
Disclosure: FreeToGame works closely with publishers and developers to offer a free and rewarding experience. In order to keep everything free to use we may sometimes earn a small commission from some partners. Find more info in our FAQ page.
Additional Information
Please note this free-to-play game may or may not offer optional in-game purchases.
---
Developer
Trion Worlds
Publisher
Trion Worlds
Release Date
October 24, 2013
Genre
MMORPG
Platform
Windows (Client)
RIFT Screenshots
---
Minimum System Requirements
(Windows)
---
OS

Windows XP, Vista or 7
Memory

2 GB
Storage

15.0 GB available
Processor

Dual Core 2.0 GHz or better
Graphics

Nvidia GeForce FX 5900, ATI/AMD Radeon X300, Intel GMA X4500 or better.
Additional Notes

Specifications may change during development
---
All material on this page is copyrighted by ©Trion Worlds and their respective licensors. All other trademarks are the property of their respective owners.
User Reviews
--- RSOliveira
---
I like the open world rpg genre, and this game has lots of cool weapons, armor, and monsters that are quite different from a lot of the other ones. Also, being able to play for free without severe level restrictions is totally awesome, especially for someone like me who can't consistently commit to playing enough to make a subscription worth it. The quality of everything, aesthetically, is also of a higher caliber than other games
Play this game and post your review!
See All
Games like RIFT
---