Home > Free Games >

Siegelord
Siegelord
Very Positive

0

Member Ratings
45

Members have this game in their library!
What do you think about Siegelord?
---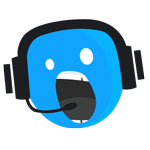 About Siegelord
---
Siegelord is a free to play 2D medieval fantasy browser-based MMORTS, players compete with other players by expanding the cities they initially start the game with into vast empires. Published by 37 Games Entertainment, the RTS game is a mix of strategy and civilization building. To generate resources, you must construct certain buildings on the land you currently have available to prepare for real-time battles with other players. The battles are simple and somewhat automated. However, you will need to ensure your settlement is prepared well enough to offer the support you'll need during combat in the form of resources, equipment and troop-enhancing technologies.

Siegelord is set in a medieval fantasy world where three opposing empires, the Albion, Nords Alliance and the Empire of Gorm, fight for territorial domination. Players must choose a faction to fight for, and recruit and equip generals to offer support to your troops in battle. Generals are unlocked throughout the game and offer skills and equipment. You can play through the single-player campaign, or fight other players for territorial control. While battling other players, you must choose the proper formation for your troops (assault, attack or defense) to seize victory. Stay frosty, as the borders of the land of Theiden shift perpetually as players conquer new territory.
---
Disclosure: FreeToGame works closely with publishers and developers to offer a free and rewarding experience. In order to keep everything free to use we may sometimes earn a small commission from some partners. Find more info in our FAQ page.
Additional Information
Please note this free-to-play game may or may not offer optional in-game purchases.
---
Developer
37Games Entertainment
Publisher
37Games Entertainment
Release Date
December 19, 2014
Genre
Strategy
Platform
Web Browser
Siegelord Screenshots
---
Minimum System Requirements
(Browser)
---
Siegelord is a browser based game and should run smoothly on practically any PC with a updated web-browser.
If you have old hardware or software, you may still be able to play Siegelord, but your game experience may suffer. For the best gameplay experience, we recommend the latest versions of Firefox, Chrome, or Internet Explorer.
---
All material on this page is copyrighted by ©37Games Entertainment and their respective licensors. All other trademarks are the property of their respective owners.
User Reviews
---
Play this game and post your review!
See All
Games like Siegelord
---