Home > Free Games >

Tibia
Tibia
24

Members have this game in their library!
What do you think about Tibia?
---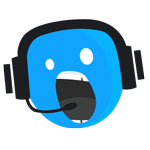 About Tibia
---
Tibia is a old-school free-to-play massively multiplayer online role-playing game that was released in January 1997. Sporting 2D graphics, Tibia has low system requirements making it easy for anyone with a computer to play, regardless of how outdated their PC is.

Set in a medieval world, players can choose one of four classes or "vocations": Knight, Paladin, Sorcerer, or Druid. In addition, each vocation has access to two types of magic: Instant Magic, which takes mana to use, or Rune Magic, which consumes a rune.

Typical of most MMOs, Tibia features a variety of servers that focus on either PVP or PVE, where players can avoid combat against other players by adjusting a setting. CipSoft, the company behind Tibia, created a feature to help new players acclimate to the game through the use of Tutors. Tutors are players within Tibia who have displayed a willingness to help and are given the responsibility of monitoring the help chat channels to assist other players. CipSoft also works hard to make sure every vocation is balanced and releases new content every six months to expand the world. This adds more features to its already expansive list of Raids, Events, Guids, Unlimited Character Development and quests.

On top of that, players are able to upgrade to a premium account which increases the features available. Premium members get access to premium-only zones, fully fleshed-out with their own quests. They also get access to a fast-travel system, an arena, new spells, extra stamina (to keep fighting longer), a loyalty system (which rewards you the longer you hold a premium account), reduced wait times to log-in on a full server, a market to sell loot, among other features. For a game that has been around for nearly twenty years, Tibia has it all and has stood the test of time.
---
Disclosure: FreeToGame works closely with publishers and developers to offer a free and rewarding experience. In order to keep everything free to use we may sometimes earn a small commission from some partners. Find more info in our FAQ page.
Additional Information
Please note this free-to-play game may or may not offer optional in-game purchases.
---
Developer
CipSoft
Publisher
CipSoft
Release Date
January 07, 1997
Genre
MMORPG
Platform
Windows (Client)
Tibia Screenshots
---
Minimum System Requirements
(Windows)
---
OS

Windows XP or newer. Linux Compatible
Memory

128 MB
Storage

100 MB
Processor

Any 500 MHz CPU or better
Graphics

Any GPU that supports at least DirectX 5.0
Additional Notes

Specifications may change during development
---
All material on this page is copyrighted by ©CipSoft and their respective licensors. All other trademarks are the property of their respective owners.
User Reviews
---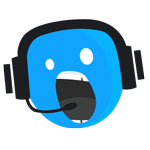 Kapi
---
A one of a kind game, Tibia like other games of it's era (Ultima/Runescape/Everquest) has a long and successful history so needless to say the game has plenty of content.

I played the game back in 2000 and quit in 2010 but from time to time visit the game and it's still a good game and unique due to it's 2D graphics and no sound.

But the free to play experience isn't exactly perfect, you are going to quickly notice that paying for the premium (with real money or ingame currency) is the way to go to fully enjoy the game.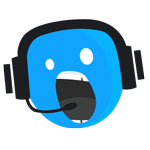 Tills
---
Played this game since 2004, it's come quite a long way since then.
Featuring 4 Vocations with different playing styles, a huge open world and both good PVE and PVP content, (non-pvp worlds available if thats not your thing and frag limits on regular worlds).

Nothing scratches that old school itch like Tibia.
Play this game and post your review!
See All
Games like Tibia
---