Home > Free Games >

Perfect World International
Perfect World International
33

Members have this game in their library!
What do you think about Perfect World International?
---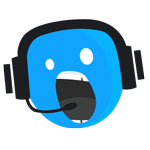 About Perfect World International
---
Perfect World International (PWI) is a free-to-play fatasy MMORPG, brought to you by Perfect World Entertainment, that focuses heavily on Chinese mythology while immersing players in the world of Pangu. The game features five unique races with ten distinct classes ranging from your tanks (such as the Barbarian) to damage dealers (including the Archer) to casters (such as the Venomacer) as well as a melee class in the Seeker.

The character creation interface offers a vast array of choices to completely customize your character's appearance. Each unique race and class offers different mechanics allowing the player to not only customize the appearance of their character but also to tailor it to each individual's gameplay style. This game features one of the most in-depth character customizations in any free-to-play MMO.

Perfect World International features an in-depth mount/pet system which allows players to tame and train pets for a variety of purposes. Players can choose to make their pets decorative, battle ready, or use them as mounts. One feature that sets this mount system apart from the rest is that flying mounts can be made combat ready thus changing the dynamics of play particularly in the PvP area.

Character advancement can be achieved in a variety of ways including questing, teaming up with other players for instances and bosses in the open world, as well as through PvP. Unique events occur on a regular basis and include treasure hunts and horse races among others. Players can join a guild and thus join in a creative PvP experience called Territory Wars. Each guild will vie for control of a territory which can them be threatened by another guild in an epic 80 vs. 80 PvP battle for control of that region. These territory wars are held weekly and have a three-hour time limit attached to them.

Crafting in Perfect World International consists of four trades which become available at level 5. The Apothecary trade allows for creation of remedies and charms, the Blacksmith creates weapons, the Tailor creates armor, and the Jeweler creates accessories. Crafting in this game also awards leveling experience so although time is certainly required to level your craft your, character progression continues at the same time.
---
Disclosure: FreeToGame works closely with publishers and developers to offer a free and rewarding experience. In order to keep everything free to use we may sometimes earn a small commission from some partners. Find more info in our FAQ page.
Additional Information
Please note this free-to-play game may or may not offer optional in-game purchases.
---
Title

Perfect World International
Developer
Beijing Perfect World
Publisher
Beijing Perfect World, Perfect World Entertainment
Release Date
September 02, 2008
Genre
MMORPG
Platform
Windows (Client)
Perfect World International Screenshots
---
Minimum System Requirements
(Windows)
---
OS

Windows 2000/XP/Vista/7
Memory

1 GB RAM
Storage

8 GB available space
Processor

1 GHz
Graphics

GeForce 4 Ti4200 64MB or ATI Radeon 8500 64MB
Additional Notes

Specifications may change during development
---
All material on this page is copyrighted by ©Beijing Perfect World, Perfect World Entertainment and their respective licensors. All other trademarks are the property of their respective owners.
User Reviews
---
Play this game and post your review!
See All
Games like Perfect World International
---