Home > Free Games >

Riders of Icarus
Riders of Icarus
Massively Positive

6

Member Ratings
89

Members have this game in their library!
What do you think about Riders of Icarus?
---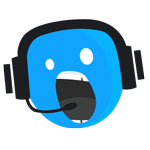 About Riders of Icarus
---
Riders of Icarus is a free-to-play action MMORPG featuring mounted, in-air combat. Developed by WeMade and published by Nexon America, the game offers players a wide variety of winged creatures for players to collect — as well as a selection of land creatures. These are trainable and can be used as more than just a simple ride when in combat. Each of them has unique abilities and can be collected more than once.

Creatures are "tamed" in various ways and can be turned into mounts or companions — although not both at the same time. This means that players who want to collect all of them will need to tame the same creature twice. It's part of the collectors aspect of the game.

Players can work together to coordinate large aerial battles against other players or head to the ground to take on bosses. Both types of combat use an action-oriented melee combo system, with a newly updated action mode that can be toggled on and off.

At present, Riders of Icarus is still in Beta, although those interested can purchase Founders Packs via the official site.
---
Disclosure: FreeToGame works closely with publishers and developers to offer a free and rewarding experience. In order to keep everything free to use we may sometimes earn a small commission from some partners. Find more info in our FAQ page.
Additional Information
Please note this free-to-play game may or may not offer optional in-game purchases.
---
Developer
WeMade
Publisher
VALOFE
Release Date
July 06, 2016
Genre
MMORPG
Platform
Windows (Client)
Riders of Icarus Screenshots
---
Minimum System Requirements
(Windows)
---
OS

Windows 7, 8, 10
Memory

4GB
Storage

30 GB
Processor

Intel Core i5-2500k @3.3GHz / AMD FX-6200 @3.3GH
Graphics

GeForce GTX 460 (1GB) / Radeon HD 6870 (1GB)
Additional Notes

Specifications may change during development
---
All material on this page is copyrighted by ©VALOFE and their respective licensors. All other trademarks are the property of their respective owners.
User Reviews
--- RSOliveira
---
This game introduced my me to the MMORPG genre and i really like it! Sure its not perfect but its good enough for someone new like me. My favorite part has to be how many mounts there are.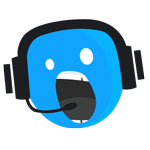 thegamer
---
I love this game. I have been playing it for almost a year. It has Pros and Cons like any mmo.

Taming: Taming is the main feature of Riders. You can work up to a week to make a end game mark. Get all the buffs you can and Fail it full red. Taming= RNG. A maxed player can fail a beginners tame full red...I speak from experience
Questing: Current max is 67. You can reach max... if you grind in about a month or less...and thats if you have good gear and find people to help you in the latest map. Never skip quests. Do all sides and mains or leveling becomes a pain

Community: Like any other...lots of different people from all over the world can cause trouble in dungeon runs. Ive had a lot of dungeon runs ruined becasue the players couldn't understand each other. In the server i play a lot of nonsense shouts, Brazilian players shouting at each other. A LOT OF DRAMA. if you don't like drama dont go to Radan
PVP: I don't spend alot of time in PvP but there is pvp options. theirs a pvp area for your server. And another land where you can vp the other servers. PvP is unfair in the game to be honest as for instance the Magician can be really really hard to beat in pvp where others are useless in pvp.

All in all i highly recommend this game.
Play this game and post your review!
See All
Games like Riders of Icarus
---