Home > Free Games >

Star Trek Online
Star Trek Online
Very Positive

16

Member Ratings
219

Members have this game in their library!
What do you think about Star Trek Online?
---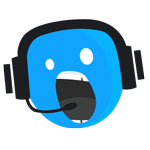 About Star Trek Online
---
Star Trek Online (STO) is a free-to-play, 3D, Sci-Fi MMORPG based on the popular Star Trek series. In this massively multiplayer online game brought to you by Cryptic Studios, players have many options to create their own destiny.

During character creation players are afforded the ability to choose between three canonical races: Federation, Klingon and Romulan. Each of these races comes with their own inherent blend of racial traits and players have the opportunity to customize their own unique species.

Enjoy a vast array of gameplay options as you explore iconic locations from the Star Trek series including Starfleet Academy, Deep Space Nine, The First City of Qo'nos, and many more. Participate in many different mission types to advance your character such as Star Fleet missions (raids), Genesis System missions (exploration), and The Foundry, where you can create your own playable mission to share with your friends and the whole Star Trek Online Universe as well as participate in other user generated missions. With the Duty Officer System, there is opportunity for offline progression as well, though this is optional.

Star Trek Online also has a skill-based crafting system which involves collecting various particles or data samples throughout the universe. With these particles and data samples, players are then able to craft items to assist them with their missions. As crafting skill increases, players are able to access a wider variety of more powerful items. Most items in the game can be upgraded for level and rarity and there is the opportunity to create Epic level items as well.

The MMORPG game can be downloaded for Windows from the Perfect World Entertainment platform, Arc Games, or from Steam. Perfect World Entertainment also offers a standalone Mac client download option.
---
Disclosure: FreeToGame works closely with publishers and developers to offer a free and rewarding experience. In order to keep everything free to use we may sometimes earn a small commission from some partners. Find more info in our FAQ page.
Additional Information
Please note this free-to-play game may or may not offer optional in-game purchases.
---
Developer
Cryptic Studios
Publisher
Perfect World Entertainment
Release Date
February 02, 2010
Genre
MMORPG
Platform
Windows (Client)
Star Trek Online Screenshots
---
Minimum System Requirements
(Windows)
---
OS

Windows XP SP2 / Windows Vista / Windows 7
Memory

1GB RAM
Storage

10GB Free Disk Space
Processor

Intel Core 2 Duo 1.8 Ghz or AMD Athlon X2 +3800
Graphics

NVIDIA GeForce 7800 / ATI Radeon X1800 / Intel HD Graphics
Additional Notes

Specifications may change during development
---
All material on this page is copyrighted by ©Perfect World Entertainment and their respective licensors. All other trademarks are the property of their respective owners.
User Reviews
---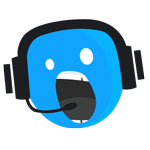 Yombo
---
IF you've watched Star Trek Voyager or the others, then you'll be familiar with many things in the game. The ground combat leaves much to be desired and is just "okay". The space combat is good, however. The story behind the game is very good and most times the actors who portrayed the characters did the voice for their character. Most of the characters seem to come from Voyager and the story takes place 20 years after Voyager has returned from the Delta Quadrant.

If you're a fan of the shows, being able to walk around DS9 was pretty cool, and I've seen a number of people who role play. You can pick 1 of a few races or make your own alien. You can choose to be part of the federation, the Klingons, or the Romulans. You can also visit parts of the very ship that you fly around in space in. As a Star Trek fan it brought back memories of the shows and intrigue on what the story line holds next. Their events are also interesting. "Ice skating" races and snowball fights for the winter event with none other than "Q" himself. In the summer you get to go to Risa and have "hover board" type races and fly around with a jet pack to collect items. With each event, you collect tokens of sorts that you use to buy pets or new outfits or consumables.

Oh and there are Tribbles. Many different kinds. And yes, if you're not careful, they will breed in your inventory.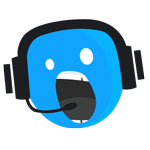 KobraRaider
---
Star Trek Online is one of those rare MMO games that is very good, and constantly gets better. The people over at Cryptic are always adding content, improving gameplay, and expanding upon what they already have. Add in some voice acting from some of Star Trek's wide array of actors, so well worked space combat, some FPS/MMO style ground combat, plenty of missions, and all the extra bells and whistles. This game is well worth the hundreds of hours I've put into it. It remains one of my top 3 most highly recommended F2P MMO games to this day.

If you're looking to slip into the uniform of a Starfleet officer, raid enemy facilities as a Klingon officer, or make galaxy defining decision as a Romulan survivor, give this game a try. It's not likely to disappoint.
Play this game and post your review!
See All
Games like Star Trek Online
---